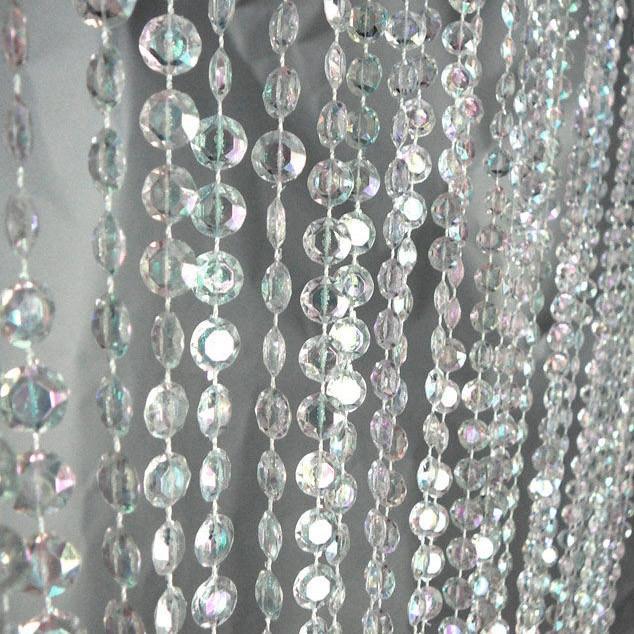 Crystal Bead Curtain Hanging Decor, 6-feet, Iridescent Clear
$25.58
This crystal beaded curtain features small diamond beads. This crystal metallic silver color is elegant enough to hang for decor.

There are 18 Strands. Use our beaded curtains in windows, in doorways, as set decorations, as photo backdrops, on blank boring walls, as room dividers.

Height: 6 feet
Width: 2 feet
Total of 16 bead strands.


Related products