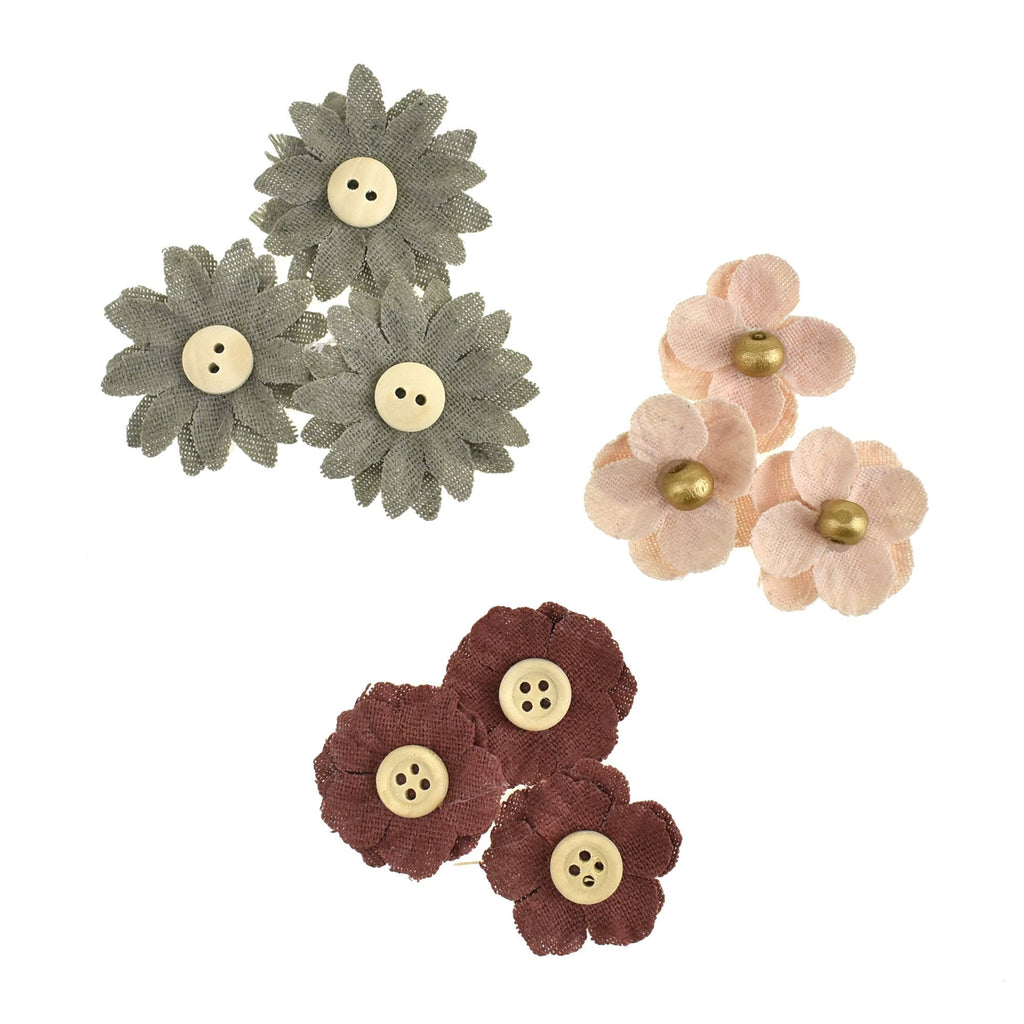 Adhesive Canvas Burlap Flower with Center Button and Bead, Assorted Sizes, 9-Piece
$4.83
Add these gorgeous flowers to your new projects, clothes, or everyday items to give them a new flair.
These beautiful burlap flowers come with a gorgeous button or bead and with a self adhesive making it easy to stick and peel off if necessary. Includes 9 flowers in three different styles, in three different colors: rust, taupe and olive.
Length: 1.25" - 1.75"
Width: 1.25" - 1.75"
Related products