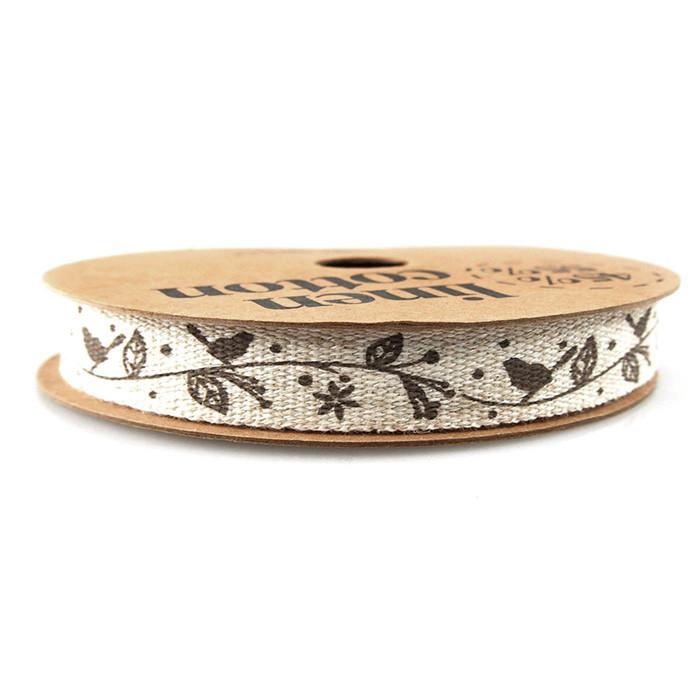 Brown Birds Print Cotton Linen Ribbon, 5/8-Inch, 10 Yards,
$7.95
A very versatile cotton linen brown printed ribbon. Perfect natural touch to any product or packaging. The solid colors of the cotton linen blend are also great to print sentiments or other images on.

Width: 5/8 inches
Length: 10 yards

This ribbon is made of 45% Linen and 55% Cotton.
Related products