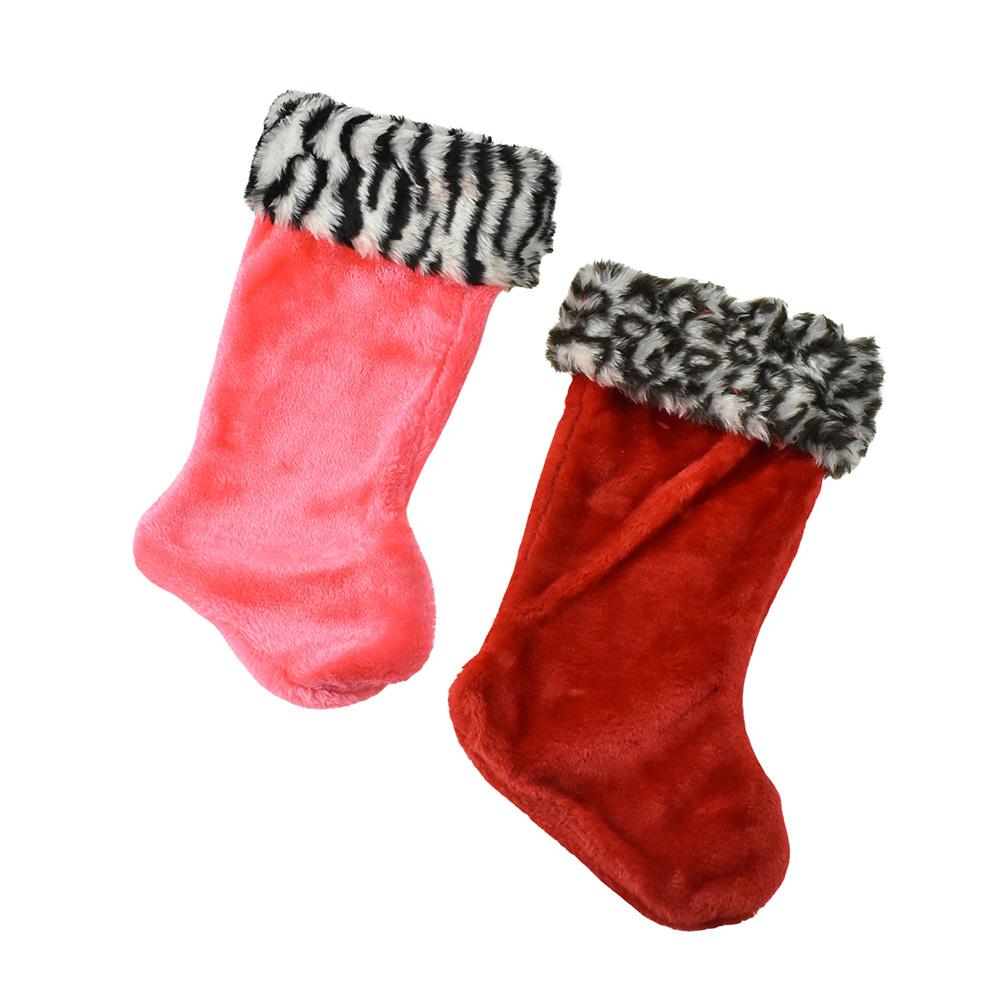 Christmas Plush Stocking With Animal Print, 17-Inch, 2-Piece
$11.05
Decorate your mantelpiece or your home with these colorful animal print stockings! These stockings will bring a delightful fun look to your holiday decorations or home.
These stocking can also be used for DIY projects or arts and crafts with the kids. Each pack comes with a red cheetah print stocking and a pink zebra print stocking. Measurements are for individual stockings.
Length: 17"
Width: 10"
Diameter of opening: 5.5"
Related products