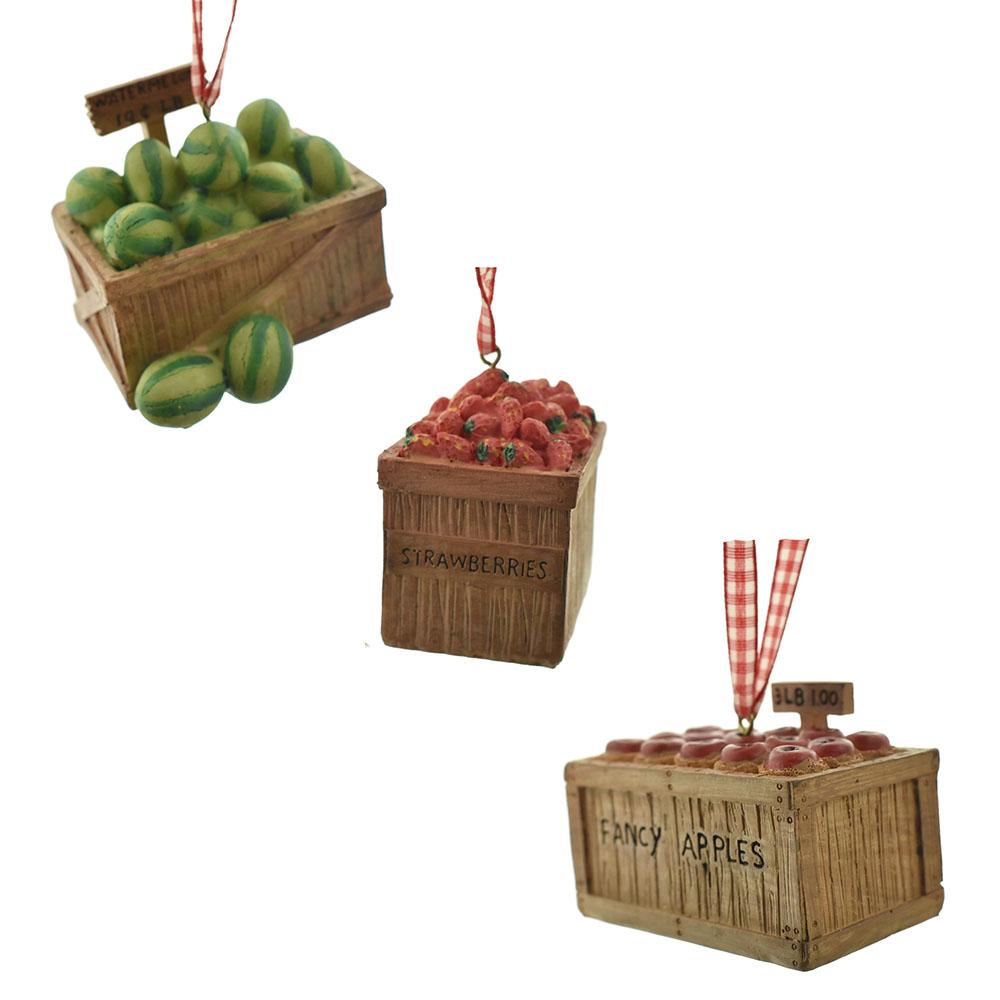 Country Fruit Crate Resin Christmas Ornaments, Assorted, 3-Piece
$24.99
Give your home a country themed decor look this holiday season with these adorable fruit crate ornaments. Feature detailed crates made of resin, fancy apples, strawberries, and watermelons. Sure to make the Christmas festivities more fun. Use to hang on your Christmas tree or mantle, decorate other home or office spaces, even give as a gift. Pack includes 3 ornaments. Sizes vary.
Length: 1.5" to 2.5"
Width: 1.5" to 2"
Height: 1.75" to 2.25"
Related products