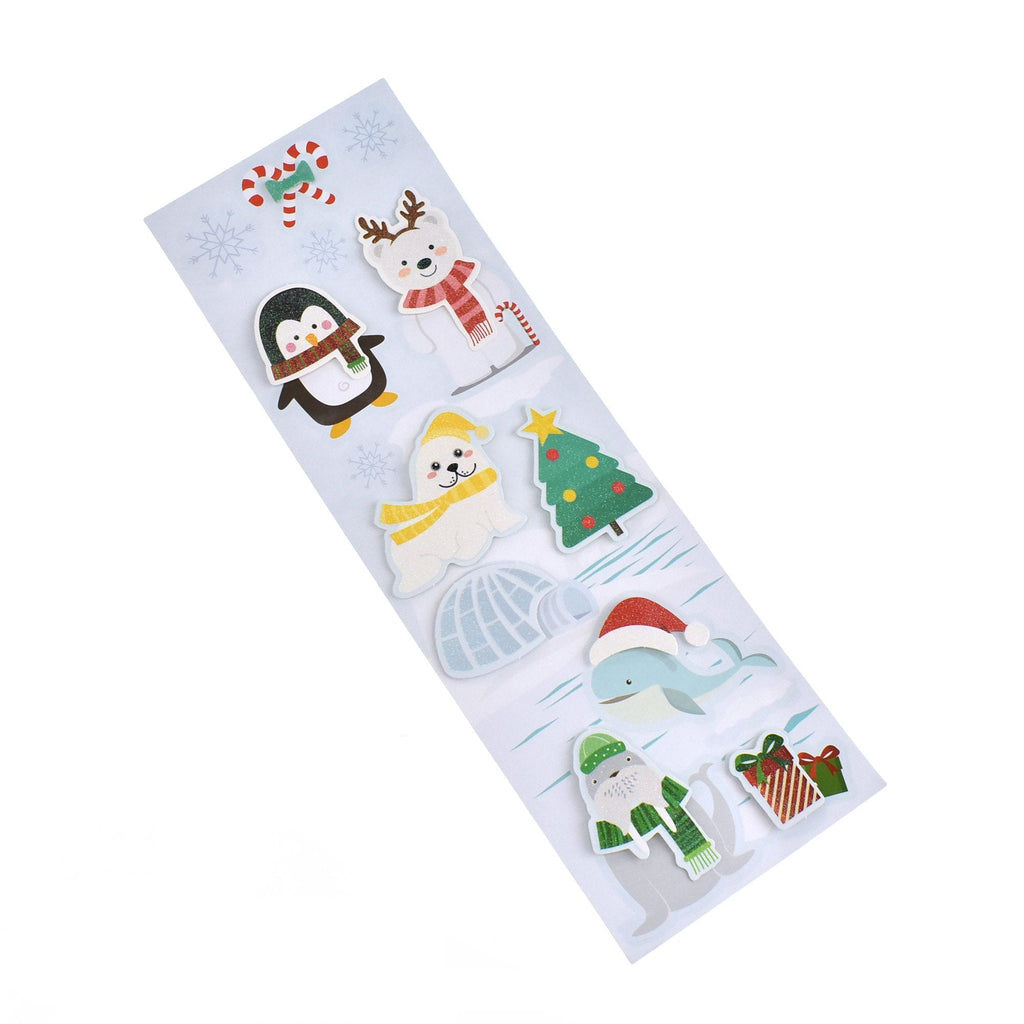 North Pole Animals Christmas Glitter 3D stickers, 14-Piece
$4.61
Enhance your creative projects, wrapped gifts, holiday decorations, or everyday items with these adorable glitter christmas animal themed stickers.
These wonderful stickers are 3D, making sure to really stand out on anything you would like to add them to. Just as easy to use as regular stickers but with a more elevated quality! Comes with 14 stickers in a mix of 3D and regular stickers.
Length: 0.625" - 3"
Width: 1.825" - 2.5"
Related products