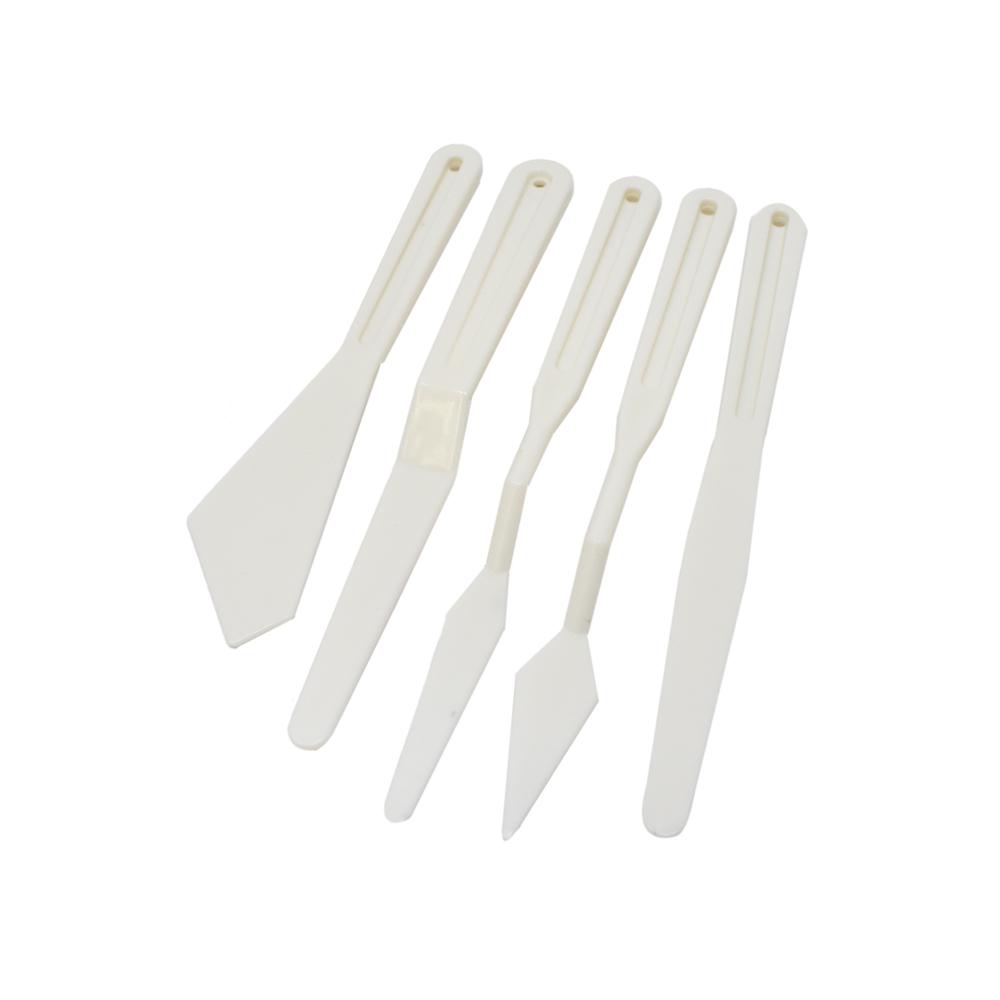 Palette Knife Set, White, 5-Piece
$4.37
This palette knife set is great for all craft painters! Perfect to use when mixing with acrylic, oil, gouache, and watercolor paints. This set is made out of a durable and reusable plastic that is perfect for mixing and even applying paints. This set comes with five different knife sizes.

Length Range: 6.5" - 7.5"
Width Range: 0.5" - 1.25"
Related products